Post by Blizzriel on Apr 15, 2019 21:18:42 GMT
> Simply thank him for the advertisement and offer some weapons.
Thank him for the advertisement and offer some weapons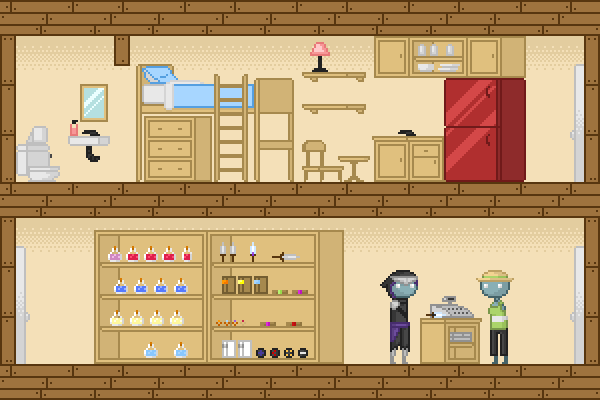 "How about something to defend yourself with? We've got daggers, short swords, magic..."
"Uh, I think...I'll take this dagger of blinding. It looks...kind of culty? Goes with my costume...heh heh..."
"Sure thing. Oh, and thanks for advertising the store"
"...Did, uh, did someone come in already...?"
"Yeah. She said you told her about this place."
"Oh, uh, haha, no problem..."
->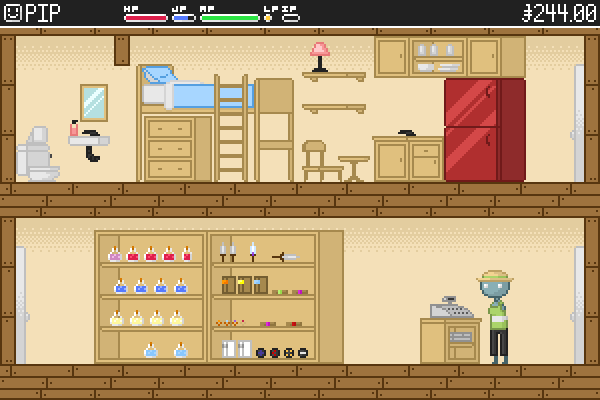 And that brings your total cash up to
J
244.00. Not bad for the first day. You've got time for one more customer before it's time to close up shop.
->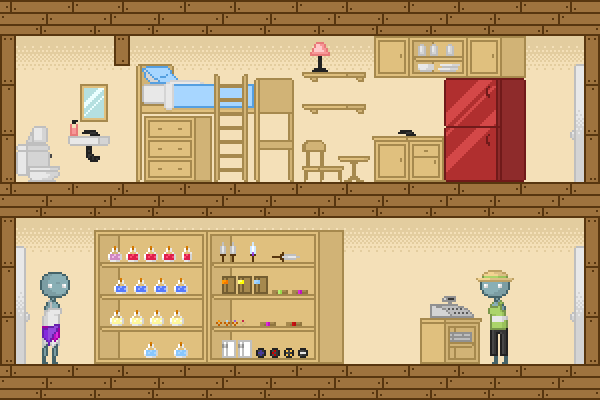 Someone enters the store just before closing time. It appears to be...a woman in rags?
"Hello!"
->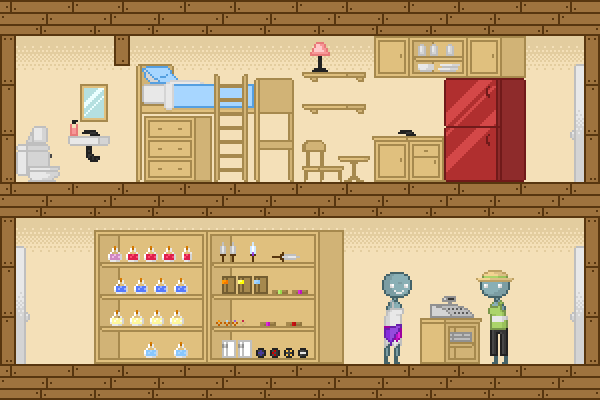 "Hi there...are you one of the cosplayers from the convention?"
"Nnnnnope!"
"Oh. Er. Then...why are you wearing rags?"
"I think the better question is why are you wearing a hat? You're indoors, idiot! HAHAHA!"
"I--excuse me?!"
"You're excused! Would you like to hear your fortune?"
"My fortune? No, I--"
"Too bad! You're hearing it anyway!"
->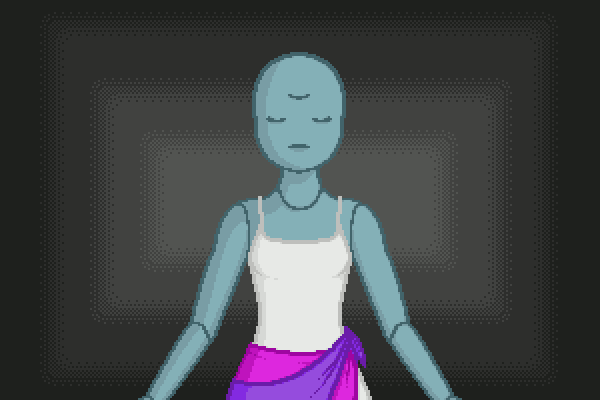 ->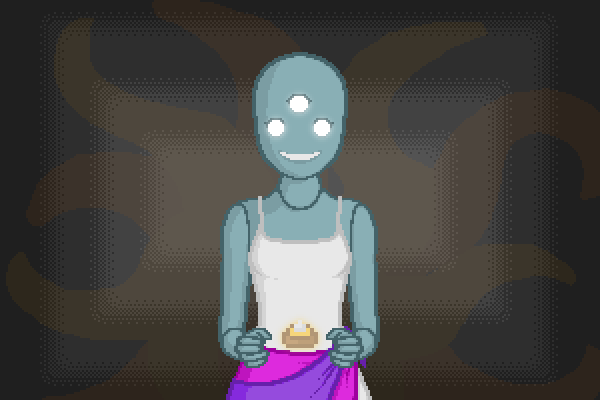 "That little secret in your safe won't be secret or safe for long. The king has eyes everywhere. Eyes that can see through walls, eyes that can read minds, even eyes that can tell the future. Keep selling your little trinkets, and eventually the monsters will take notice. Those eyes will be
looking
. They'll be looking for any reason to dispose of you, and they won't stop until they find it. You tell yourself that you can defend your little shop, but
can you
?"
->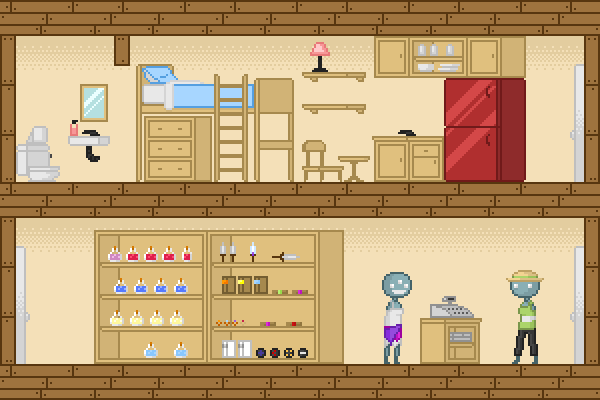 "Haha, look at your face! What, you've never seen a three-eyed mannequin before? Are you scared of a little old prophecy? Oh-or! Or you don't think you can defend the store anymore! Haha, is that it? Did I plant a little seed of doubt in your hat? Careful, haha, or that's going to grow into a great big failure tree! HAHAHAHA! FAILURE TREE!"
->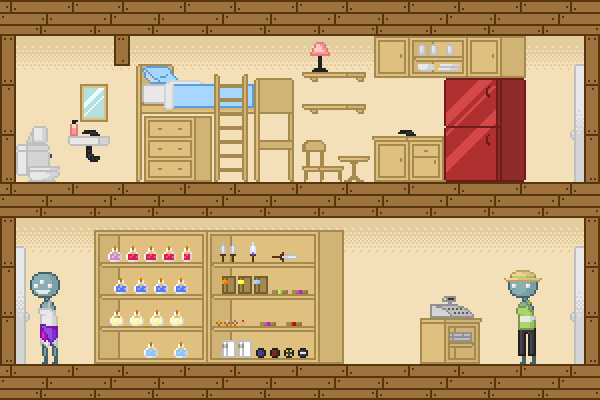 "Ehehaa... Okay... Okay, I'm done now. Message delivered. Whoo."
"What...I...huh?"
"I think that hat might be squeezing your head too tight. Anyway, laters!"
->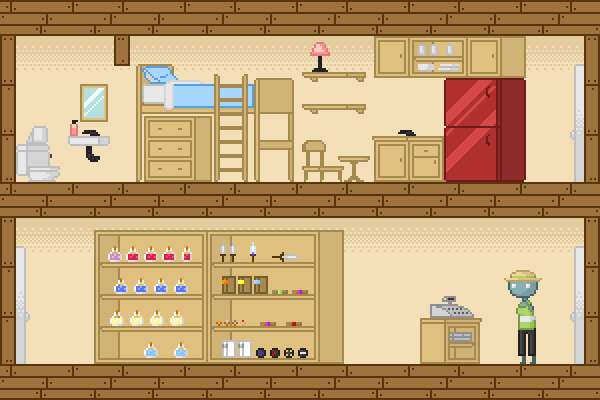 She exits the building, still giggling to herself.
More importantly, what the heck just happened?!
She said that was a prophecy...or a message? Message from who? Who was that? Was any of it true or was that woman just crazy? She certainly seemed a little...unhinged. If it is true, however, then you're in greater danger than you thought.
->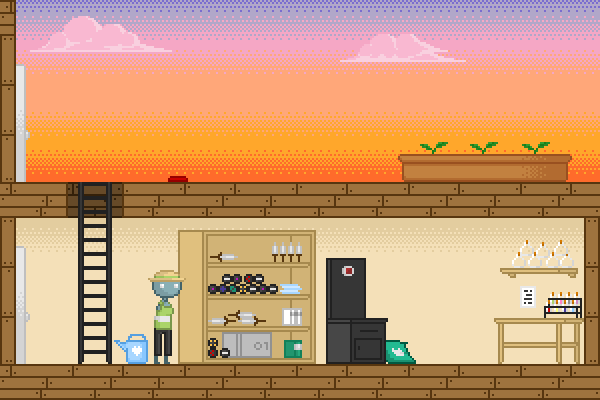 It's getting late. You go into the back room and tidy up. If you do end up having to fight, you won't want to be watching out for sharp objects all over the floor.
->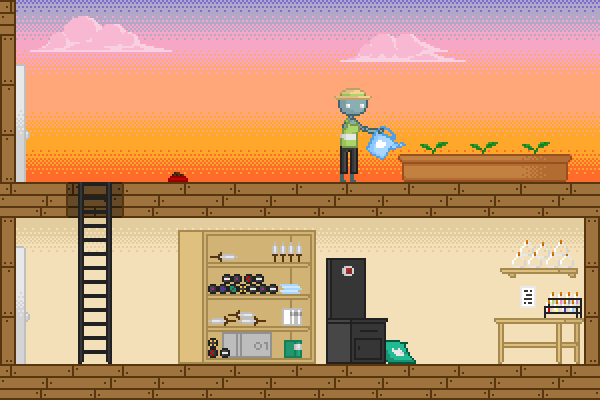 While you're at it, you fill up the food dish and water the pumpkins too.
Sleep on it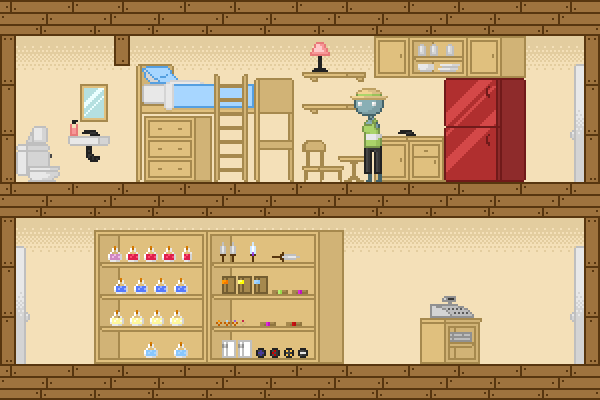 It's been a long day. You decide you'll figure out what to do in the morning.
->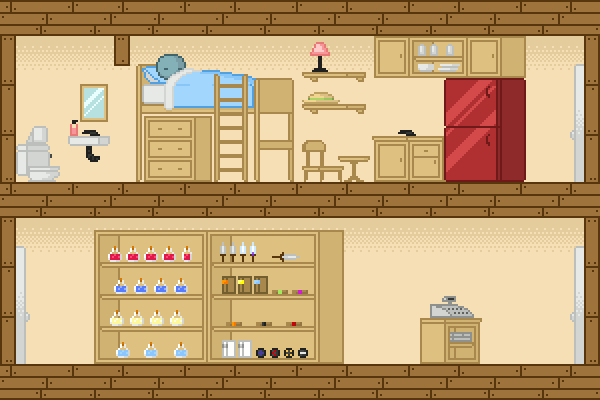 >_