Post by redditstuckteam on Jun 4, 2016 22:04:24 GMT
Emily: Search your room for hidden observation devices.
You move from your seat to locate the device that is recording you.
It appears to be, impossibly, behind the wall.
This is
very
strange. You are sure there must be a logical explanation.
Emily: Hypothesize.
From the data available, you can surmise that the moment you downloaded the game, your coordinates were parsed and transmitted to an as-of-yet undisclosed third party, following extensive triangulation. Your location was then fed to a satellite, which by use of an infrared scanner is able to view you through solid objects.
From there, the feed was modified to appear on the visible spectrum before being broadcast to your computer.
This is the obvious explanation, and therefore the most likely to be correct. Satisfied, you continue your experimentation.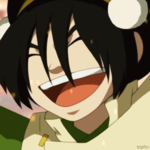 Emily: Experiment with the interface. Are there any other odd bugs or glitches you can identify?
You don't know enough about the game to recognise a bug if you saw one. You figure that if you're able to decipher these outlandish symbols, you might get some idea of the program's intended use.
You navigate to the first button in the row.
Next.
Interesting.
Next.
You make a few minor adjustments before moving on.
You feel this tool will be very useful.
Emily: Click on the blue Gusher icon.
You find yourself at an inventory screen of some sort. A list takes up the majority of the screen, showcasing what appears to be a collection of sweets.
Unfortunately, you don't have a single virtual confection to your name. It seems this menu won't be of any use for the time being.
You make a note to return here at some point in the near future.
Emily: Update DagwoodDeluxe on interface.
It appears that the program is not as malicious as you once thought. Although you and your room are now under close observation by a shady third party, whose identity and motives remain entirely unknown, your computer seems to be undamaged and that is all that matters.
You feel you should inform Dagwood of your change of heart. However, it seems that he has already gone offline. Shame. You'll have to compare notes at a later junction.
Emily: Check if anyone else has gotten to this point.
After an eventful session of menu analysis, you think you're ready to pass the torch to somebody else. With all these features to test out, you could use some time alone.
Luke: Panic.
You're going to die.
Fanart from last update (some spoilers):