Post by heirloomairloom on May 13, 2016 0:10:39 GMT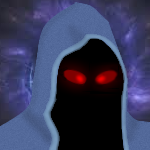 then
looking for ways that they could actually function as a pair? That seems backwards. I'm fairly sure we ought to be looking at each class's individual behaviours, then pairing them together based on the similarities of those behaviours, not the other way around.
No, just saying that I got the verb from Witch, not Sylph.
Aradia's timestop fits well with Creating Time, as does her other goal of delaying Bec Noir to let the Meteor get ahead. In Jane's case, what's wrong with using powers? Why does that nullify it as evidence? Besides that, it could be argued that her baking skills provide a mundane healing through nourishment.
I agree with Maids as creators, I have them as that myself. But the problem with Jane is a healer is that she's never healed except through using powers. As much as I like powers as a guide to class definitions, even I admit that a verb that fails to capture someone's mundane actions is just as bad as one that doesn't cover the powers they have. Sburb should never just make someone a Healer even though they'd never otherwise heal anybody. Baking is just a hobby, one that never provided any benefit to her. Just because she could hypothetically fix a starving person is irrelevant because that situation never came up. Meenah is also into baking and thus has just as strong a claim on being a healer if that's all someone needs.
We can describe Healing as Passive Creation through the process of Allowing. I.e. Allowing things to be Created by themselves instead of Creating it by hand yourself. E.g. if we apply a bandage to a cut etc., we are not Creating new skin, but we are Allowing the body to Create its own new skin as it heals. It might be helpful to consider the term "Nurture", which better encapsulates the idea of Allowing Creation, while also retaining a clear link to Healing.
But the fact that that specific act of passive creation involved healing was incidental. It's trivial to think of an example of allowing creation that has nothing to do with healing or that is even harmful, like bringing a fire into a heavily wooded area where it has plenty of room to grow into a deadly inferno. On the other side of the coin, not all healing involves allowing something to be created. Aradia didn't allow Time to be created, she went out and made it by delaying bad guys. Even your own example of Aradia fixing the timeline had nothing to do with passive creation, she was just going back through time to fix people's mistakes. Limiting passive creation to healing is no different than doing the same to passive manipulation.