Post by automatedTimeshift on Sept 28, 2017 19:44:23 GMT
> Don't worry, this man may be big, but he's probably your "dad" and doesn't seem to be an abusive one. Shake that hand.
Though he means well, the man's size alone is enough to intimidate you. You can't even bring your hand towards his to shake- and it doesn't help that you haven't exactly had the best string of luck when it comes to introducing yourself. Nor does the moment get any better when you realize your 'mother' is watching you in an expectant manner, presumably because she wants everything to be peferct or something along those lines. It's really hard for you to move your hand forward, but just like a bandage being ripped off the skin it must be done.
And just like that, it's over.
All of the intense buildup to this very moment, ending with some sort of letdown. Some may call it a dissapointment, but any obstacle that you've struggled to overcome and somehow manage can be considered an achievement of some sort.
'Dad': ... Er... Nice one, son. That was real great,
'Sis': It looked overhyped without any payoff to me.
'Mom': Now dears, it's imperative to remember that he's not exactly comfortable being around us yet. Give it some time and I'm sure he'll warm up to us all.
'Sis': I mean, if you say so?
'Sis': (Hey Michael? Why are you so aftaid of him? Where's all of that confidence you had in the bathroom?)
Michael: (I don't know. It just kind of... came to me.)
'Sis': (So you can't just summon it up when you want?)
Michael: (If I could, then I wouldn't be shaking like a leaf...)
'Mom': Well now
that's
out of the way... It's time for the main event! That is to say, our family dinner!
'Sis': Whoo! I'm starving!
Michael: I'm not as enthusiastic but... I feel the same way honestly.
'Dad': I'm sure that's somethin' we can all agree on, boyo. But first...
'Dad': My lady... you've worked so hard on preparing our food for us, surely you deserve some sort of reward.~
'Sis': Oh please no...
'Mom': Oh?~ But what could a big, strong man like you ever offer to a woman like me?~
Michael: (Don't tell me they're going to...)
'Dad': Why don't you hop into my arms and find out for yourself?~
'Mom': Don't mind if I do!~
Your 'parents' (if you can even find the dignity to call them that ever again) then proceed to have one of the sloppiest makeouts in the history of paradox space (whatever
that
is.) This is the kind of embarrassment that many would pray for the sweet relief of death to take them and never have to experience such a shameful display ever again (that is, if they don't already die from embarrassment.)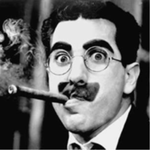 And just like that- as if some celestial deity heard your prayers for the sweet release of the end- you feel a bizarre shock to your body and all but pass out onto the floor. Who or what caused it is unknown to you at the moment, but hey... at least it's better than being hit over the head with a blunt object... right?
Michael: ... This place again?
Michael: Isn't this the place where I'm dreaming in someone else's consciousness or some other convoluted idea like that? Huh.
Michael: Well that was... certainly something.
Michael: Why am I even back here again? Did I do something I wasn't supposed to? Am I -actually- dead this time?
Michael: ... This place is actually pretty relaxing now that I think about it...
Michael: Still though, what was that weird pain that I felt before I blacked out or... whatever? And why am I back here?
Michael: It's weird... I feel safe enough to talk to myself and re-assess everything, but maybe that's just because no one else is around to bother me?
Michael: Well, besides the possibility of that one girl.
Michael: ... Ooooooooh yeeeeaaaah! Her! The one that made me confused about all of this in the first place! I wonder if I'll run into her again... What did she say her name was?
F: I didn't. I only gave you my first initial.
F: Also, what are we staring at?