Post by Curris on Jul 29, 2016 3:59:23 GMT
Based off the prompt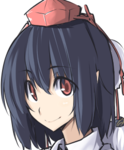 Author's Notes
Firstly, I'd like to apologize to everyone for my delayed start.
I had had some material created before the start date, but I had been called to my folks' house from the 22nd to the 27th.

Secondly, I'm excited to finally begin. I think that I had spent more time and energy following various MSPFAs than I did for Homestuck proper.
I was sad to see the forums disappear, and happy to see that the community was reviving here.

As for the prompt, I love space, and I'm glad I got to pick Neptz's idea before someone else did.
I hope to strike a balance between believability and sci-fi around 50% "The Martian" and 50% "Kerbal".
I've never considered myself an artist, but I figure that this will be a great way to test/build those skills.

Thirdly, update scheduling.
During the week (Monday afternoon through early Friday, I plan to update as often as I can.
I am generally not available on the weekends, but I'll try to have stuff ready by then.

Well then, let's get to it.
In the dark vast gulf of nothingness between Earth and a slightly smaller rock which is Earth's biggest fan, a tiny vessel approaches its destination.
Proserpina Station, Sea of Tranquility, Moon; the next great step for mankind!
Originally conceived as a set of probe-launched automated research equipment, the modular station has grown into quite a big production.
Additional modules were transported up, built remotely by slow and clumsy drones, adding further functionalities, like communications equipment and atmosphere.
It stands now as a scientific testbed for the viability of long-term human habitation of space.
The media was buzzing all over it, calling it Earth's stepping stone to the stars.
The small vessel continues to stream through the black. Although it has been travelling for only just over a day, its occupants are already growing restless.
They busy themselves with chatter, small equipment tests, and sleep, when they can manage it.
They have a unique mission. To occupy the station for an eight month span, the longest duration mission in space to date.
There, they'll study the dangers of living such a lifestyle, as well as build up the station for future projects.
Flight Computer: Maneuver alert. Retro burn required in five minutes.
A slight cheer goes up from the crew!
Flight Commander: Alright. Major, get up front and take us in. Everyone else, buckle in.
Major: Here it is everyone! Your new home away from home.
Two hundred and thirty nine thousand miles away from home, in fact. Hope you remembered to pack your toothbrush.
Engineer: Aww man, I knew I forgot something. .
Major: The station looks in good shape out here. I'm bringing her down now.
Scientist: Do try to keep the moon on the *outside* of the ship. I'm not that eager to get samples.
Major: You sure? It'll be faster. . .
Scientist: Very sure.
Payload Specialist: Ahh. It'll be so nice to actually stand up and stretch out again. No offense to the rest of you, but I'd like a little 'me' space.
Technician: Don't get too excited. The station isn't so big itself. But I know what you mean.
Doctor: Well hopefully, you'll be able to dig us out some spare space! Think you're up to it?
Payload Specialist: I was born to dig! First thing I'm going to do is make a sandcastle!
Flight Commander: Take it easy. The first thing we're going to do is make sure that we've got our essentials. Power, air, and water.
A short time of running equipment double and triple checks later, you find yourself preparing to cycle through an airlock, ready to enter your new MOONBASE.
You are the FLIGHT COMMANDER, well, actually, the MISSION COMMANDER, as long as you're on the surface.
It falls to you to say something PROFOUND, as COMMANDERS often do, as you enter the base.
Such HISTORIC EVENTS can not go unannounced.
You need to think of something that BELIES THE GRAVITY OF THE SITUATION, and make a statement that will STAND THE TEST OF TIME.
Yup, you're certain that the next thing you say will BE WRITTEN IN HISTORY BOOKS FOR ALL TIME, so you better make it count.
You say. . . Hrm. What does the Commander say? For that matter, what's her name?