Post by Piono on Sept 14, 2016 19:56:28 GMT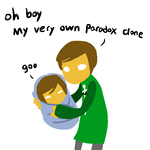 RIP in PIR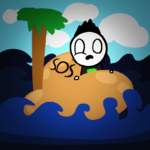 DON'T DIE ON ME NOW!!!
"What if he dies on you later?"
In all seriousness, Odd is doing a lot better than I expected, at this rate he might be at the top of the list to getting removed from the list of tributes...
Bet placed on the dirty
brother
sister killer.
Night 5
Terezi Pyrope loses sight of where she is.
Hah. Haha. Blind puns.
Dave Strider sets up camp for the night.
Kankri Vantas and Nepeta Leijon sleep in shifts.
I've got my eye on you Nepeta...
Jane Crocker, Andrew Hussie, and Meenah Peixes cheerfully sing songs together.
Jane and her not going to sleep songs.
Jade Harley screams for help.
theoddisee sets an explosive off, killing Calliope, Aranea Serket, and Tavros Nitram.

Odd? When did you become a bad***?
The Feast
The cornucopia is replenished with food, supplies, weapons, and memoirs from the tributes' families.
Andrew Hussie and Dave Strider fight Jade Harley and Kankri Vantas. Jade Harley and Kankri Vantas survive.
GEEEEEEEET DUNKED OOOOOONNNN
Jane Crocker decides not to go to The Feast.
Nepeta Leijon tracks down and kills Terezi Pyrope.
Why do the cute ones keep going murderous psychopath?
theoddisee decides not to go to The Feast.
Smart move. Everyone keeps dying.
Meenah Peixes cannot handle the circumstances and commits suicide.
"There's more stuff than I can steal! ITS TOO MUCH!!!!"
Day 6
theoddisee questions his sanity.
Was your lack of sanity ever in question?
Jane Crocker tries to spear fish with a trident.
Jade Harley tries to sleep through the entire day.
She just killed her last true friend...
Nepeta Leijon and Kankri Vantas split up to search for resources.
THE ONE TRUE SHIP
Summary:
7 deaths: Calliope, Aranea, Tavros, Hussie, Dave, Terezi, Meenah
31 dead: Sollux, Porrim, Rufioh, Latula, Eridan, Jake, Roxy, Dirk, Trickle, John, Vriska, Damara, Rose, Cronus, Karkat, Gamzee, Spades, Meulin, Caliborn, Equius, Horuss, Feferi, Kurloz, Mituna, Calliope, Aranea, Tavros, Hussie, Dave, Terezi, Meenah
Well. That bet didn't last very long.
Bets:
Odd will win.
Dave will win.
HAVING A BAD TIME
Tomorrow comes the last update of this season of the Hamsteak Hunger Games.
Stay tuned for the thrilling conclusion.