Post by alleywaycreeper on Oct 11, 2017 23:47:37 GMT Ok, I conceede that that would make things interesting, but at the same time, it also acts as evidence against Caliborn's session being pre-scratch, as there's no indication of any such complications.
How is it evidence against Caliborn being pre-scratch? If there was no scratch, that wouldn't change the fact that Caliborn's session was spawned from C1. That's actually a good point, and acts as evidence against the split being due to a scratch. It wouldn't be any more or less interesting based on who was pre- or post-scratch, though.
The First Guardians have always been....well, on Lord English's side, but now that he's actually playing the game there are none to be found. That plus every one of them being made via some code that comes from a player's dreams and/or scribbles on the wall and the fact that we never did see Caliborn's side of the cherubs' room makes that whole question rather interesting to me, at least. was
LE's calling card because it happened in his Universe. Something in C2 affecting C1 would be very interesting and very cool to see. Plus, even without that glitch, we haven't seen a Universe yet that didn't have some bleed over. B had it too in Jade and Jake's correspondences. It would be awesome if it turned out some of the things that wound up in C1 were actually sent from C2 like the Zilly weapons.....were supposed to be.
I'm not sure I get what you're saying here. Weren't the Zilly weapons created in B2, sent back in time in B2, then sent to B1 with the Bunny? Also, the glitch is all about the players being ectobiologised post-scratch. Given that the cherubs weren't ectobiologised at all, how could it possibly be present in the cherub session?
It doesn't have to be ectobiology. If there's any contact between 1 and 2, then 2 has to happen and 1 must be scratched, because if it isn't, how is 2 interfering with 1 in the first place? By that I mean, once Jade and Jake started communicating, it meant (if there weren't other reasons it had to be done) B1 would absolutely have to be scratched, or it would cause a paradox, because if Jade never scratched, there'd be no Jake and they couldn't have communicated.
But if ectobiology
was
involved
with the cherubs being born
, even in the tiniest and most indirect way, (my personal theory is that the parents were clones of themselves who were placed so they'd meet and procreate, which would explain why the hell Lord English and Condy thought keeping Jake and Jane from having kids would prevent Jade and John from being born) it'd
have
to take place post-scratch, seeing as how pre-scratch was a Dead Session.
Here's what
Calliope
said about the Zilly weapons for the B1 kids:
UU: i relayed the information enabling yoU to create the powerfUl weaponry yoUrself.

UU: and yoU did!

UU: yoU then sent them back in time. yoU may recover them in the rUins, which conveniently is where yoU mUst go to ship the package once and for all.
While they were Tricksters, the B2s clearly made the B1 kids' Zilly weapons, but we never saw them send them back in time. So Jake having them to send them to B1 is, as of now, a paradox. There are many different options other than Calliope running back to Echidna's lair as fact as she could. If the scratch mechanism is different for dead sessions, it may be easier to complete near Echidna's lair. Echidna could have left her lair to kill her. She could have set up an automated system to initaite the scratch. Echidna could have initiated the scratch after killing her. I could go on.
But we see no proof or even suggestion that any of that might be on the table. So until we do, I have to assume none of that stuff is an option. He didn't care about open-endedness until Act 7 because the story wasn't over yet. Of course what happens in the story is not open-ended because, well, it's part of the story. In a sense the story ends with Earth C; what happens to it after the end is no longer part of the story.
But the story still isn't over yet. We still have the epilogue, Homestuck is still marked as [In Progress] on the website, and after seeing just how saturated Hiveswap is with nods to Homestuck I'm not entirely convinced the game won't end up tying into the comic in some way or another either. Not to mention, open endedness has never been Hussie's thing, not just in the vast chronicles of Homestuck that preceded John's last retcon, but in the only MSPA comic he managed to finish: Problem Sleuth.
It's possible that despite being devoted to tying up every little loose end until the last quarter of the story Hussie decided abruptly that he didn't want to do that anymore, but it seems incredibly unlikely to me. It kind of just feels like the whole last couple of Acts are another, much longer and more trollish trickster arc, especially since that arc came with a huge rant from Hussie about how kids can't just magically resolve all their problems with the help of a Juju.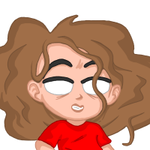 You didn't answer the question. You don't trust her, but you haven't actually given a reason why not to. I mean, aside from not knowing much about her, which is maybe debatable, but I mean a reason to actually find her suspicious.
I did answer the question. There's a difference between not trusting someone and finding them suspicious or sinister. I don't see any reason to trust her implicitly because I don't know enough about her to judge whether she
is
suspicious or sinister or not. I have no information that verifies anything she said, so for all I know she could be lying about everything. We have no idea of her motives, so we don't know if her reasons for doing what she does are noble or sinister.
If we were given something more concrete, say an objective glimpse into her life that was presented through any point of view other than hers, it'd be different. But all we have is her word, and we're given no indication of how much that is worth. There's no reason for me to trust someone I know so little about. That's just asking to get taken advantage of, both in real life and by trolling creators.