Post by melonlord on Apr 15, 2016 8:26:10 GMT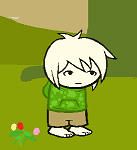 Problem Sleuth has this ending. The list of other great literature/game/movie examples is endless.
So, as expected, LE does something that ruins the situation. Perhaps someone dies. The ominous feeling is justified. He seems impossible to kill, perhaps even untouchable. And then there is a Cascade of everything that has been set up that compounds and culminates in his defeat. Yes, Alt Calliope with the Green Sun to make him vulnerable(?) and Vriska with the house juju to actually take him down for good. But also Davepeta taking his soul apart, and Meenah fighting again (another life steal attempt?), and the ghost army actually doing something (so many unused powers. Perhaps a fraymotif with all 12 aspects?), and Vriska stealing LE's luck, and a timeline shenanigan or three accidentally set up by RetJohn. Things people have forgotten, things no one expected to be relevant again.
How this ties in with entering the new universe has a few options, which I won't list here.
Well, that would have probably been too pedestrian for me, although yes it sounds a lot better than what we got. I would have done something very specific that would have cashed in on all of the foreshadowing in the comic, especially the fact that Homestuck is a "creation myth", and it also would have more directly paralleled the ending of Problem Sleuth. I will probably write my ending later, maybe start a new thread. It is very long.
I'd sign on for something like this. It'd be a pretty massive coordinated effort, though...
Speaking personally, I'd rewrite everything from the retjohn arc forward, because the whole thing just turned into kind of a mess in my opinion and would have been a lot more effective if handled differently.
Just ending-wise, though, I've always liked the idea of sealing Lord English within Paradox Space itself, escaping through the breach and having Kanaya sew it up behind them (GPI reference!)
As for the new universe...after Lord English dramatically destroys the Genesis Tadpole, leaving them seemingly without hope, someone suggests something that may be just desperate enough to work. Using the combined powers of their aspects, or something else maybe, the kids use Calliope to create, not just a new universe, but an entirely new multiverse completely outside paradox space. Calliope could fulfill the ultimate Muse of Space role by literally becoming space itself, getting to be the ultimate witness, inspiration and embodiment of every story the kids will ever create. (Another, more elaborate GPI reference, basically)
That's just my ramblings though, who knows if it would make a good ending.