Post by telaxius on Oct 5, 2018 6:16:13 GMT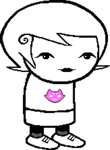 send over my kotlet to the Helinski Meatball Center
to give them a tasty meat product to advertise and produce. And now...
I'll spend
two tons of Martian Vodka on creating a Moon Base, two more tons of Martian Vodka on creating more of those nuclear power plants, and the two tons of Martian Vodka on Mars I will use to improve the Mars Base.
I will send
half a ton of Martian Vodka to the Netherlands and Finland respectively as a sign of goodwill.
They can spend it, they can drink it, I just want to flaunt my immense wealth. The last ton I will use to
create an expensive music video featuring me partying with the Martian Vodka and being an smug prick about my wealth.
You send over a Kotlet to show that you are now officially a part of the Meat Alliance. Notably, a representative from the U.S had brought over a cheeseburger and does not like that Russia had thought to also show off their meat-based product.
Because Mars is significantly closer to Earth than Mars, you manage to get this turn and manage to get a small base set up.
Gagarin-Hadfield Space Space Station
is Created nearby the Moltke crater. You didn't have the luck to find another stranded astronaut on the Moon, so you have to start up a farm from the ground up. You brought enough potatoes to start a standard farm. Ships can also be launched from there, and research can be done there.
You create 3 more Nuclear plants with the Vodka you used, boosting the production of Vodka by 3 tons. The two tons of Martian vodka generally improve living conditions on the new space station and increase production of Martian Potatoes. Marcus, despite having been up there, seems apprehensive to leave. Why might that be?
Your gifts are sent. The expensive government music Video shows off your wealth, but its generally regarded as coming off as condescending and smug.
I then bribe as much Belgian and Luxembourgian minster as I can.
Finally I order my scientists to crossbreed the super-potatoes Russia sent us with our own to improve our hutspot
Your attempts to censor any knowledge about the Hommels is successful enough to make the images that have surfaced thought to be promotional material for an upcoming movie. To help confirm this, the Hommels have been programmed to pretend they're statues when viewed by civilians unless specifically told to otherwise.
You bribe them with about 10 hutspot each, and it seems they're willing to listen to whatever you're going to say
You manage to create a new Super-Hutspot. It's going to take a little longer to make unless you specifically dedicate a bigger farm to it. Additionally, see what the previous Tasmanian government was researching in order to get some profit from that.
And eat the single meatball that finland sent, assuming it arrived.
Your new winery produces a higher quality wine that's worth 1.5x more than standard tasmanian wine. It costs 5 tons of wine.
It appears they were researching clean renewable energies like Solar Energy and cleaner nuclear energy.
At the end of the turn you're left with 1 ton of regular wine and 2 tons of higher quality wine.
The meatball is hearty and delicious.
I'm bored and since Tasmania has been claimed, I won't take control of Australia.
The Great Leader shall lead China!
The first order of business is to build factories of whatever my national resources turns out to be.
The People shall have Industry!
Okay, I'm really tired, those lines sort of rhymed...
You are now the president of China. Your resource is Peking Duck. You seem to already know the gist of what you're doing.
You build two factories in Beijing and Shanghai, and they altogether produce 4 tons of Peking duck on their first turn open.
> Since I have plenty of ribel to spare, research a satellite system to provide wi-fi to anything in range on Earth. Meet with the UN for permission to implement this system all around the world.
> Also expand my mind control ribel export project to France, Italy, and other surrounding countries.
Your spies see that Austria and Switzerland haven't changed very much, although they generally seem susceptible because of the mind control and all. Germany is generally similar to how it was before due to how covert you were, although rumors about the president of Germany becoming more isolated are spreading.
You research this satellite system, and this, while pretty expensive, would really increase your public image.
It isn't as effective since Ribel probably isn't as popular in France and Italy, but they still seems slightly more susceptible, but not "sure i'll let you take over my country" susceptible.
==>Isaac(supreme leader/Antarctica): Assure scientists that you have no intention of moving any more penguins to Marie-Byrd Land
Though that doesn't mean we won't do anything to our existing loyal penguins. After all, a nation with no army is not one that will last long, and we do not have enough humans to make a reasonable army.
==>Antarctica: Invest ten(10) tons of fish in cybernetics research

==>Antarctica: Use new technology to convert one eighth(1/8) of loyal fishing penguins into cyborg penguin soldiers
Through your use of 10 tons of fish, you've advanced cybernetics so that it's more human and less horrific.
Using this, you manage to create a substantial penguin army. They'll be patrolling the borders, mostly.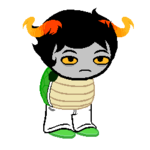 > Spend 4 Umus building ferries for public transport between islands.
> Spend 12 Umus to fund research for underwater domes that would allow building cities underwater on the flat surfaces.
> Try to find someone who can decipher the Rongorongo tablets. The knowledge of Rongorongo was mostly lost to time, but maybe there still are some people that could help you among the oldest natives ?
> Regardless of whether or not you can successfully decipher the tablets, take the submarine to the marked spot. If there is nothing at first sight, try digging.
> If the yam factory produces enough food for your population, start exporting yam to other countries.
You create the new cities of Uoke and Matu'a. Transport between these islands is easy because of the ferries you've added.
You manage to get a working prototype working, using artificial sunlight and a simulated day/night cycle this should be a relatively safe thing to live in.
While the Oldest Natives aren't able to tell you exactly what they say, some of the information they can provide, plus some other information about some of the other tablets, allow some experts from the university to start decoding it. This is what they think it says. They aren't able to decode all of it.
THERE ARE 10 OF ?. BRING THEM TOGETHER AND A ?. SEA SNAKE WILL REVEAL ?.
After digging in the marked area, you find a small piece of stone with a gemstone placed in it. The thing seems to have been delibrately dropped here.
After selling the yams to other Polynesian nations, you gain 1 kilomoney. Diplomacy:
Accept Russia's
gift of kotlet
. Give some to the workers, and the rest to R/D and PR to promote Russian kotlet abroad.
Offer to create a
zero-tariff free trade zone
between my nation, Sweden, Norway, Denmark, Estonia, and Iceland, who I will henceforth call the "Nordic nations".
Also, attempt to gauge international opinion regarding the Brazilian nuclear situation.
Technology:
Put 10 Finnballs into condiment/side dish research, pooling the information from the Russian kotlet sample and the Dutch recipe to forge ahead into the future of making meatballs taste better!
Intelligence:
Another 10 Finnballs will go into revamping the
Suojelupoliisi
, the Finnish national security intelligence agency. Primarily focus on updating our technology, but also on reinforcing its ties with other intelligence agencies across the globe - especially those in the IMA!
Military:
Nothing new here. Just continue training, R/D, and recruitment efforts, just like before.
Economy:
2 tons of meatballs shall go to connecting the Meatball Center to the Helsinki metro, and improving Helsinki infrastructure in general. Poll worker satisfaction and general happiness.
((So, if I'm correct, I had 22 at the start, spent 22, and at the end of this turn will have 0 + any bonus production gained this turn?))
You give the Kotlets to people, and it generally boosts morale. and makes everyone generally more accepting of Russia. This is excluding America, who also brought cheeseburgers and doesn't like that Russia also brought a meat product.
The Tariff-Free trade zone is generally agreed upon to be a good idea, but it seems like the larger countries like Norway and Sweden aren't entirely sure they'll be getting much from Estonia and Iceland.
Everyone seems to be worried about the Brazillian Situation. It appears that after some prodding from Canada, the U.S is building up its missile and nuclear technology.
Research indicates that the traditional Dutch recipe works because of its larger size, and larger sizes in Finnballs may increase effectiveness. An interview with a random Russian Citizen picked at random, Oleg, has revealed that Kotlets are generally better with onions, and this may increase effectiveness.
You update and advance the technology in the Suojelupoliisi, increasing its effectiveness.
The Meatball Center now has a metro stop in it in which people can stop and drop by the gift shop. Workers seem generally happy.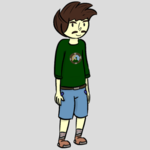 OOC I am actually not sure how many turns have passed, and therefore how many resources Canada has. . .
OOC And my plans of uniting the "cold" countries into an alliance pact has been usurped by meat-slinging carnivore enthusiasts!
Canada will hold to their word and open some temples for the God-Emperor of Lichenstein. "So, how'd you get to be God Emperor anyway? Did you pull a sword from a stone? Does worship grant you any powers? Can you cast spells? Does armor give you an arcane spell failure?"
Canada accepts the proposal to build a moonbase with Russia. In the drafting process, Canada will focus on both giving ample lab space for scientists to pursue "low gravity manufacturing", as well as establishment of mass drivers to A) return materials to Earth, and B) Relaunch vessels from Lunar surface to space without fuel use. (Let's say, spend 1/3 of new maple syrup on that) --> Once a moonbase is established, I can work on that solar project for Antarctica.
Canada would like to spend some time building up its merchant navy, to bolster existing trade agreements. Then, to protect that merchant navy, build a few light/fast carrier frigates. (Let's say 1/3 of maple syrup on this) Trade is the lifeblood of the world! And Canada shall be its heart!
The remaining Maple Syrup should develop a Diplomatic Corps, consisting of expert ambassadors, smooth talkers, mediators, compulsive hand-shakers and baby-kissers, vexillology experts, with the cream of that crop being inducted into our "So you wanna be James Bond" Special Agent training course. A new campus will be erected in Toronto, which shall be dubbed "UN 2: Electric Bugalo" --> Now with even more flags!
Canada would also like to poke America. "Hey, remember that whole "Monroe Doctrine" thing, and that Western Hemisphere unity we have going? What's up with that Brazil and nukes? They're itching for trouble. It's like having North Korea IN YOUR BACKYARD; WHAT ARE YOU GOING TO DO ABOUT IT?"
((No problem, I'll try to catch you up.))
Your assistance in creating the
Gagarin-Hadfield Space Station
has allowed for the construction of a rocket launching station through which rockets can be sent to other planets and back to earth.
You manage to improve upon your carriers by reducing their weight somewhat and putting some more powerful motors in, effectively increasing the efficiency with which you can trade.
You found the
Canadian Diplomatic Corps.
(CDC) with all the people you've described. Basically, all the maple syrup goes into developing the "So you wanna be James Bond" Special Agent training course and finding some of the more specific people there.
America sees your point and spends the majority of its stash of cheeseburgers and bacon cheeseburgers on developing missile technology and nuclear weapons. The reason for this seems to be twofold: to protect itself against Brazil, and to develop missiles and rockets so they can try to beat Russia in this new space station establishment thing.
---