Post by amiabletemplar on May 5, 2016 16:25:02 GMT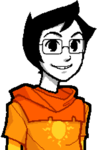 But Terezi was unable to see the long term, specific effect on her that this action would have. Great, you've saved everyone...now what? She was also unable to pick up on what Gamzee was doing. Those seem like little details that she missed.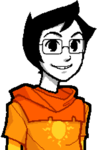 As has been pointed out, miracle working isn't something that can be ascribed just to Mages and Pages, which is why it doesn't work, even if you disregard it as a verb. In fact Calliope specifically states that what Roxy can do as a God Tier Rogue of Void are
things which even other god tiers woUld view as miracUloUs
.
On the first: Isn't that, literally, failing to see the "big picture" and only seeing the small details, the present moment rather than the over-arching concerns? Because seeing "If I let her go, we die, if I kill her, we can survive" sounds like "details" when compared to "If I let her go, I'll just be momentarily disappointed with myself before I die, if I kill her, I'll spend the next three years in a slowly deepening guilt spiral."
On the second: Alright. It's not super important to my argument, to be honest. It's just what got me thinking about what to pair Mage with, because I was completely
not
convinced by the arguments that Mages know a bunch of stuff (because they really don't seem to--they have
skills
, but not
awareness
), nor by the "thematic name" arguments (which are flawed for several reasons).