Post by melonlord on Dec 2, 2016 6:53:18 GMT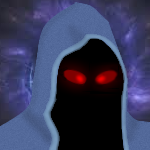 No, I think we can be fairly certain that John isn't a Soul Fusion of Jane and Jake. For one thing, we see that the machine worked with Genetic Material, not anything else. On top of that, if John was a Soul Fusion of nanna!Jane and granddad!Jake, then wouldn't he have their memories, since that's how it worked with every other fusion?
As for drawing distinctions between LE and Cal: Unless the story goes out of its way to say Jujus are glitches, which it hasn't (and instead has provided evidence against) I wouldn't want it to work.
You're assuming that Aranea was actually right about the Glitches thing. For one thing, Aranea herself isn't exactly the most stable and trustworthy individual. After all, if she really believed that, why did her plan just involve the application of basic Sburb powers? If she was right, then her own plan would never work. Or maybe using powers in the unusual fashion she attempted was what she meant by 'glitch' or 'exploit', in which case defeating Lord English with powers is still a viable option. Secondly, where did Aranea get all this info? The number of anti-English prophecies that seemed to spring up out of nowhere is too convenient. Given how some of them are not only wrong but actually helped English in the long run, I suspect that several, if not all of these prophecies were red herrings and/or traps laid by English himself.
Although, now that I say it, can anyone actually cite this prophecy in question? I do remember it being said, yet I can't find it in the page search function nor in the Openbound transcripts.
It was actually mentioned in the Intermission, if I recall correctly. And not really so much a prophecy as Slick musing on rumors of LE's weaknesses.
EDIT:
Here it is.
It might have been mentioned later as well, but I can't recall where, or if it was mentioned again at all.